Agricultural machinery transports
In May 2015, we organized the international agricultural machinery transport of a KRONE large square baler BigPack 890 XC from Hannover, Germany to Orel, Russia with a special transport. Tractors and combined harvesters made in Germany are of a great interest to foreign countries. The machines correspond to the highest security standards, represent the current state of the art, are extremely durable and convince with an excellent price-performance ratio. But the high-quality devices have often to be transported over long distances and passing many countries to reach their final destinations at home and abroad. Recipients in Germany and other countries as well as the German producers prefer working with expertised carriers specialised on agricultural machinery transports or tractor transports.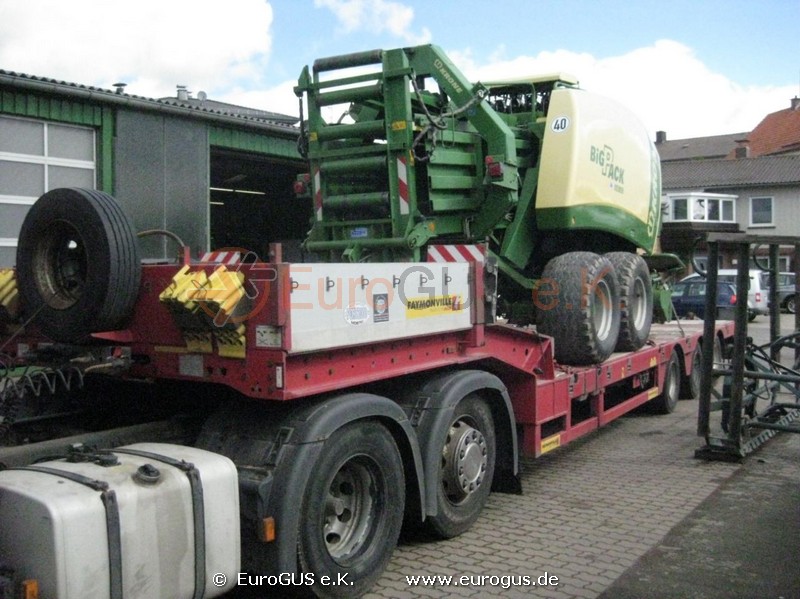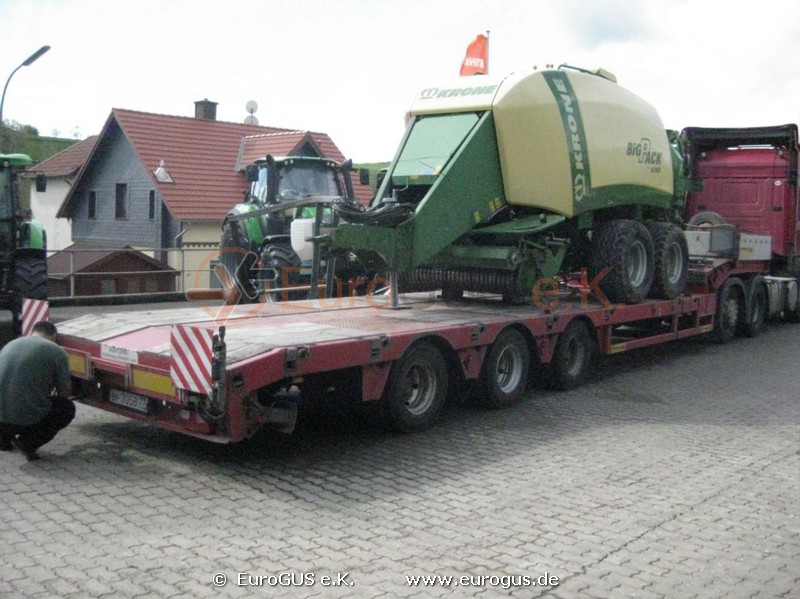 Several companies consequently focus on tractor transports and agricultural trailer transports. They are the best contacts for international specialized transports to Kazakhstan, Russia and the CIS states. The specialists are always looking for the most effective and payable transport solution. Special trucks with plateau or low deck trailers can carry different types of agricultural machinery, such as tractors, combine harvesters, loading trolleys and fertilizer spreaders. These trucks have a special permission for over height and over width loads and provide specific security systems. With these means, the transport of agricultural machinery over long distances and inhospital terrain is ensured.
However, the tailored transport solution isn´t the only focus of the logistics company. The administrative handling is at least important. International special transports to Kazakhstan, Russia, the CIS states demand the oberservation of severe transportation and transfer regulations. Manifold documents need to be multilingually written down and handed to the local authorities. The special transport experts take care of a direct and non-buerocratic contact assuring a quick and reliable transport over great distances and through different transit countries.