Construction or agricultural vehicles, wind power stations, turbines, masts, working platforms, cranes or special wagons – as a result of the economical development, Russia and the CIS states are importing various technical goods. Thereby, Germany is regarded as a very important export and transit country.
Especially for transport projects with extraordinary dimensions, every single detail is important. Entrust a competent logistics partner such as EuroGUS with unusual and heavy transport problems!
Specialized know-how for extraordinary transport requirements
EuroGUS e.K. International Shipping is your logistics specialist for transporting heavy loads, specialized transports and oversized goods to Eastern Europe, the CIS states and Asia. We care about heavy transports to for example Russia, Kazakhstan, Belarus, Uzbekistan, Tajikistan, Turkmenistan and Mongolia.
Benefit from our experience: We have already transported construction and agricultural machinery, heavy industrial facilities and bulky machine parts for numerous companies to their final destinations.
Our courageous team provides the complete organization and implementation. We choose the appropriate means of transport, explore and check the ideal routes. We handle the required certificates of exemption for the transport, cooperate with public authorities at home and abroad and observe the compliance of all requirements and conditions.
With a combination of different carriers as a multi-modal transport by road, sea and air, we develop customized solutions for your personal transport needs. We ensure your specialized or heavy transport is running smoothly and economically.
Longer, higher and wider…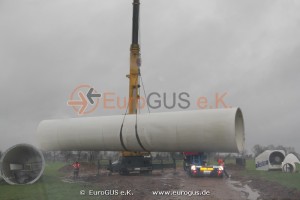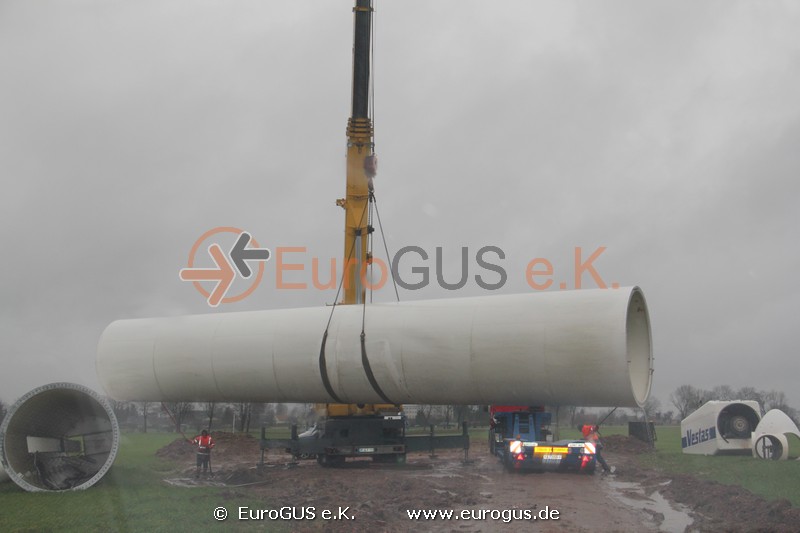 The measures of specialized transports differ in length, height and wideness from the norm. It is distinguished as follows:
Oversized transport: large dimensions, low weight
Heavy transport: Small dimensions, high weight
Oversized and heavy transport: large dimensions, high weight
Over-length transport: Goods with a length of more than 20 meters
Numerous provisions have to be fulfilled to get the admission for an oversized or heavy transport on the road. A special truck trailer is for example needed for a safe transport, such as an expendable semi-trailer, a normal or low constructed semi-trailer, a low-bed trailer, etc. Depending on the the truck measurement and its load, escort vehicles or a police escort is prescribed. Additionally, downtimes and Sunday and bank holiday driving bans have to be respected.
We even solve your demanding logistics problems!
EuroGUS e.K. International Shipping is your professional logistics partner for specialized and oversized transports within Germany, Europe and to the CIS states. Together with cooperating carriers, we develop the perfect logistics solution for you and provide a proper implementation. All of this at competitive prices.
Oversized or extremely heavy transports: Our ambitious team will find the best possibility for your transport: Safe, efficient and customized. Do not hesitate to ask for your individual offer today!
Picture: EuroGUS e.K. International Shipping