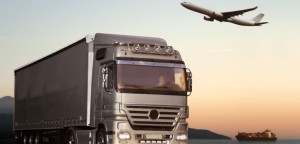 Logistics – The success factor for opening up international markets
Every day, numerous goods were transported from one point to another. Logistics is a decisive success factor for many branches, such as mechanical engineering and construction, agriculture, construction, automotive industry and energy supply. Only those, who can ensure a smooth flow of goods, are able to reach a long-term business success.
---
EuroGUS International Shipping - Your experienced partner for all kind of good transports to Russia and CIS

This is especially important for being successful in the markets of Russia and Eastern Europe. As a result of the economical development, know-how and goods from Germany and Europe are highly recommended.
EuroGUS e.K.  International Shipping takes care of a safe and quick transport of your goods within Germany, Europe and to Asia. By truck, train, ship or air freight, our professional team develops the perfect logistics solution for your transport needs.
Our special subject: The organization of good transports to destinations in Russia and other CIS states, such as Kazakhstan, Uzbekistan, Tajikistan, Turkmenistan, Kyrgyzstan, Mongolia, Belarus, Azerbaijan, Georgia, etc. Needless to say, we also care about import transports from EU countries to the CIS states.
As experienced CIS specialists, we know exactly, what is needed. We take care about the entire process, complete all formalities and provide a flawless customs clearance. Part or full load, thermo and refrigerated transport, specialized and oversized cargo – at EuroGUS, your precious goods are in the best hands!
Specialized and oversized cargo – we also transport heavyweights safely to their destination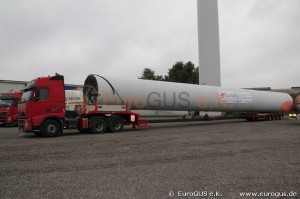 Specialized and oversized cargo are our favourite fields. Within Europe or to the CIS states, EuroGUS e.K. provides the transport of heavy construction or agricultural machinery, industrial plants, bulky machine parts and other kind of oversized cargo.
We choose the appropriate transport means and routes for you, care about the necessary approvals and organize a fluent realization. The transport of specialized and oversized cargo depends on clearing up every single detail!
We have already realized heavy load transports for many small, medium-scale and large companies to Russia and Kazakhstan. Convince yourself of our capability!
Euro GUS e.K. International Shipping provides extensive logistics services from one hand for your projects in Russia and Europe. Benefit from our competence and ask us for your individual offer.
Good transport as part or full load by truck – quick, flexible and economical
Within Europe, Russia and CIS, the quickest delivery of your goods is granted as full load by truck. EuroGUS e.K. International Shipping organizes the truck transport of your goods with competent international carriers.
If you want to send smaller quantities of goods, the part load option is the best solution for you. We gladly take your order and reliably transport your goods within Europe, to Russia and the other CIS states.
Thermo and refrigerated transport – Keeping fresh products healthy

Fruits or flowers, meat or frozen products, pharmaceutical products: The transport of temperature-sensitive goods are one of the major challenges and requires a high level of diligence and competence.
We organize reliable thermo and refrigerated transports for you, to ensure a quick and optimally air-conditioned arrival of your temperature-sensitive goods.
Being active for you around the globe: Good transports by train, ship or plane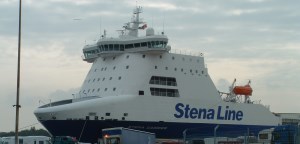 In cooperation with selected partners, the EuroGUS e.K. provides you the transport of your goods by train, sea or air and, if necessary, multi-modal.
Airfreight is the most economical solution in cases of urgent deliveries or the need of a speed operation. We can organize airfreight transport starting from every international airport and find the cheapest airfreight charges for you.
By sea freight, your goods arrive safely and with excellent conditions at the most important havens, for example in Russia, Finland, Latvia, Estonia and Asia.
For destinations situated in peripheral regions within Russia or other CIS states, train transport is the best choice for you. By rail, your goods will be transported immediately, safely, efficiently and furthermore environmentally compatibly!
For offering you the best transport solution, we also provide multi-modal transport, if needed. That means, we combine different carriers, such as train or truck. Your advantage: You can be sure your goods are economically reaching every destination.
We will be happy to advise you in finding the optimal solution for your needs! Simply contact us by phone.
Single-hand transport solutions
EuroGUS e.K. International Shipping is your reliable partner for transports within Germany, Europe, to Russia and the CIS states. We offer flexible and individual logistics solutions at fair prices.
No matter, if part or full load, truck or train transport, sea or airfreight, heavy or specialized cargo – we care about delivering your goods safely and punctually.
You too can trust in our competent advice and service. For more information or a personalized offer, you can easily use our contact form. We are looking forward answering your questions!
Picture: EuroGUS, Eisenhans / fotolia.com;