Car transports and transfers – quick and safe to Russia and the CIS states

Limousine, family car, SUV or roadster, in the Russian Federation and the CIS states the demand for new and used quality cars is extremely high. Construction and special machines are also of a great interest. Germany can be seen as one of the most important export countries. The customers are private persons as well as car dealers and companies.
All car and vehicle transports need a detailed logistical preparation and organization. Additionally, motor vehicle transports to Russia and the CIS states require particular experience. The best thing is to engage a capable logistics provider such as EuroGUS e.K. with your transport project.
Vehicle transfers from Germany to Russia and the CIS states, among others Kazakhstan, Belarus, Uzbekistan or the Ukraine, are our speciality.
Safely reaching the destination by using an open transporter

Normally, we transfer your professionally secured vehicles with an open transporter using the shortest distance to reach the final destination. We realize your international car transport as full or part load, depending on the amount of cars. Of course always at very attractive prices.
At least once a week we send a car transport to the Russian capital Moscow. Your advantage: Your vehicles can be flexibly and quickly delivered.
With our professional motorcycle transport, your bike quickly reaches its destination, securely lashed in the open transporter. A special transfer in a closed transporter is also available, we are looking forward advising you.
Our import service: Additionally, EuroGUS e.K. provides reliable car transports from Russia to Germany, for reasons such as travelling (temporary usage), repair, inspection or tuning (inward processing).
 VIP service for luxury cars – Transfers in closed transporters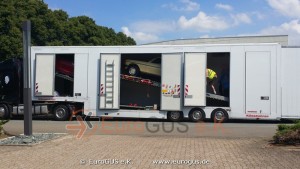 You want to transfer exclusive luxury cars, unique prototypes or precious classic cars? For extremely expensive and high-quality vehicles we recommend our special VIP transport using closed transporters. This transport means provides optimal visual protection and keeps weather effects out.
---
Vehicles transport with train, ship or plane – the perfect solution for every kind of cargo
By train, your vehicles are transported within a container or with a motorail train. Especially for isolated places within Russia, our customers prefer this cheap, quick and safe way of transport.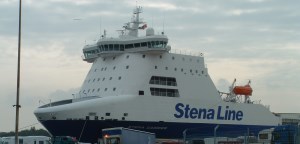 Sea transport is the cheapest option, if vehicles have to be shipped to for example Asia, Russia or Africa. EuroGUS e.K. offers container shipment to Vladivostok, Poti, Noworossijsk or the sea transport with a RoRo ferry to St. Petersburg, Helsinki, Riga or Tallinn.
Your cargo is urgent? In this case, we organize the car transport by air freight, starting and landing at any available international airport. The accurate flight schedules enable a particularly exact transport planning. The perfect solution, if your car for example has to be in-time at a trade fair or an exhibition.
Direct transfer – reliable and safe
Car, truck, commercial, heavy duty, special or municipal vehicles: If desired, we directly transfer your motor vehicle. Our experienced and reliable drivers transfer your vehicle to every destination in Germany, Europe and the CIS states.
We care about the customs clearance
Our experts will advise you regarding the import and export requirements concerning your vehicles. We care about the necessary transport documents, import licenses and insurances. As a result of our long-term experience with exporting cars to Russia, we established excellent contacts to the customs officials in Moscow. This enables us to guarantee a smooth and uncomplicated processing of the customs declaration.
Just to be safe...

If desired, we offer an additional transport insurance. In the event of damage or loss, the separately concluded insurance pays up to the full amount of the vehicle´s value. Feel free to ask, we are looking forward advising you.
Our service – as individual as your transport needs
Despite of being a young company, EuroGUS e.K. already provides extensive experience in transferring and transporting vehicles to Russia and the CIS.
Since our beginnings in 2010, we have already worked for many private and commercial customers by transporting exclusive cars to their final destinations with truck, train or via sea or air.
You as a customer of EuroGUS can always rely on our capability. Luxury car or commercial vehicle: Your transport order is as important for us as your car is for you! We are at least satisfied, if your vehicle arrives its destination in time and in a good condition.
Please allow our expert team to advise you in choosing the perfect transport solution for your individual needs. We are looking forward hearing from you!
Picture: © EuroGUS e.K